Generation of Men: How to raise your son to be a healthy man among men
From Dr. Clayton Lessor, Founder of The Quest Project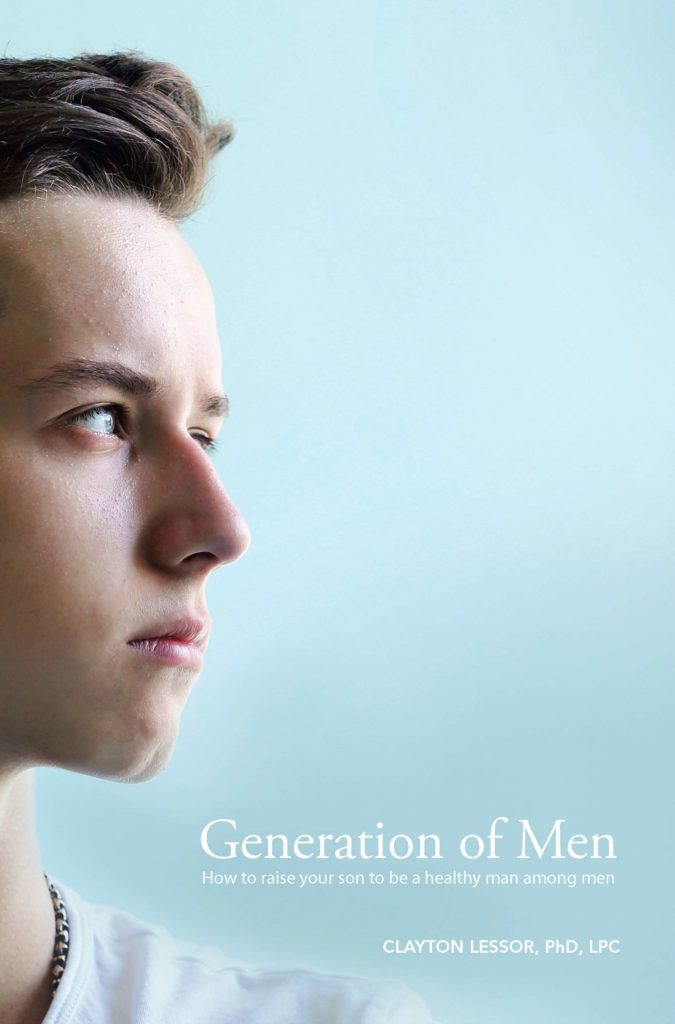 New book, Generation of Men, written by Clayton Lessor, PhD, LPC, addresses the problem we have with our boys – the next generation of men. Serving as a how-to guide for fathers struggling to connect or reconnect with their sons, Dr. Clay provides fathers with the framework to use his proven program, The Quest Project®, designed to provide immediate help and hope to fathers and sons. Generation of Men reveals what our boys need and what they are missing. It discusses the importance of the father-son relationship, depicting real-life examples of broken father-son relationships through case studies. Most importantly, it introduces a boys' modern-day rite-of-passage towards becoming a man.
Generation of Men addresses
The Problem with Punishment & How to Set Ground Rules
The Wounds Boys Share: The Ways Fathers are Absent Today
What is Influencing Your Son
Why Some Boys Never Grow Up
The 5 Things Critical for your Son's Transition into Manhood
 Breaking the Cycle of Pain
And much more
---
Saving Our Sons: A Parent's Guide to Preparing Boys for Success
From Dr. Clayton Lessor, Founder of The Quest Project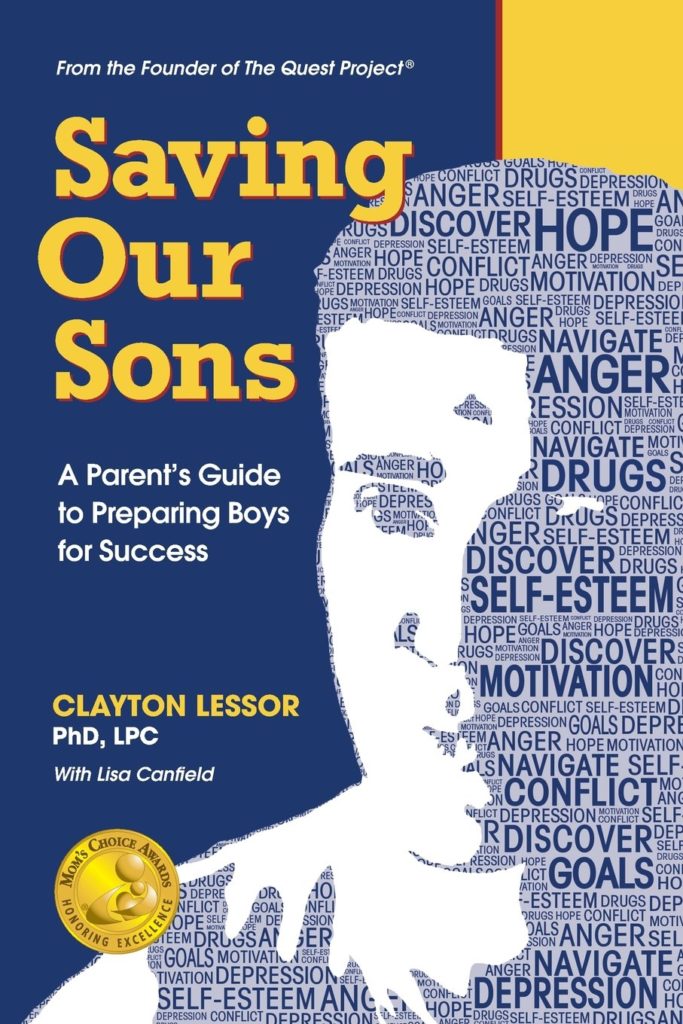 Based on years of research, study and practical application, Saving Our Sons provides mothers — as well as fathers and other caregivers — with the expert guidance they need to help their sons navigate the turbulent transition between boyhood and manhood. You'll learn:
Why what you're doing now isn't working
The wound that all adolescent boys share
The five things a boy needs to grow into a healthy man
What mothers can (and can't) do to help their sons transition to manhood
How to tell when your son is in trouble, and where to turn for help
An overview of The Quest Project®, including exercises you can do with your son at home
Case studies of eight young men who have completed The Quest Project®
And much more
Help Your Son Grow into the Man He's Meant to Be.
There's never been a more challenging time to be the mother of a teenage boy. Our young men are currently in crisis, falling far behind their female counterparts in school and in life and failing to learn the lessons they need to survive and thrive in the adult world.
I highly recommend this book for all who are struggling to understand boys. And especially to those of us with sons, as we search and pray for guidance to help them succeed… Clay has a keen understanding of what young men go through in these chaotic times. He can help us understand their needs and their motivations.
- Tom Muenks, The Mankind Project USA