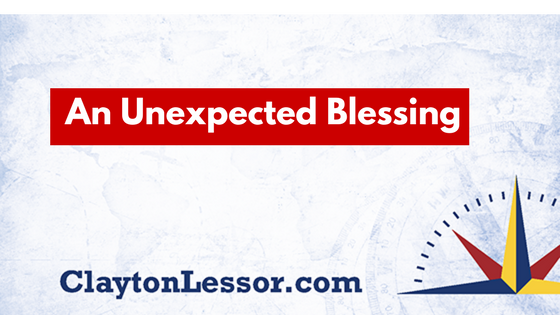 I admit I like to share a good story!  This is one that warmed my heart.
For most of us going to the grocery store is a necessity  We're out of milk or need something for dinner!  In other words, we don't do it for fun!  This week I witnessed something truly awesome while standing in line to check out.
A Blessing Right Before My Eyes
The "bagger," I'll call him "Joe," is a middle aged man and Joe was bagging groceries for the customer in front of me.  It was a Mom and son and I'm guessing the boy was 11 or 12 years old.   I listened in as Joe began making conversation with the boy.
Joe asked him if he'd started school yet.  The boy replied, "no but his first day is tomorrow."  Joe said, "I bet you're excited to get back to school, and I bet you're good in school!"  The boy nodded yes with a smile.  Joe kept it going and asked, "Do you play sports, you look like a sports guy."  Again with a smile, the boy said yes that he liked lots of sports.  Joe responds "I bet you're great at sports,  you stay with it maybe you'll get a scholarship someday!"  Imagine the big smile this boy had!
As they walked away Joe said this "you do good, my man, you're a fine young man!"
I thought about this interaction all day.  More importantly, I know the young boy did too!  I don't remember ever hearing (I think it was more eavesdropping) such an awesome conversation.  And I ask you, why don't we do more of this?  Boys need to be engaged exactly this way.  Joe made a difference in a young man's life-WAY TO GO JOE!
My Personal Challenge
I personally take the time to bless a younger person at least once a day. 
Do you?  Do you tell your son he's done something good or simply that he's loved and you're glad he's your son?
Pulitzer Prize winner Robert Bly, author of "Iron John" and "The Sibling Society" said it like this "We do our young men a disservice by not blessing them.  So each of us young or old needs to bless a younger man each day." 
Be a mentor to a young man who doesn't have a role model in his life.  Or for that matter, a boy can never have too many so BE A MENTOR.  Together we can make a difference.
My mission: "To create healthy lifestyles by teaching, facilitating, researching, writing, and example."