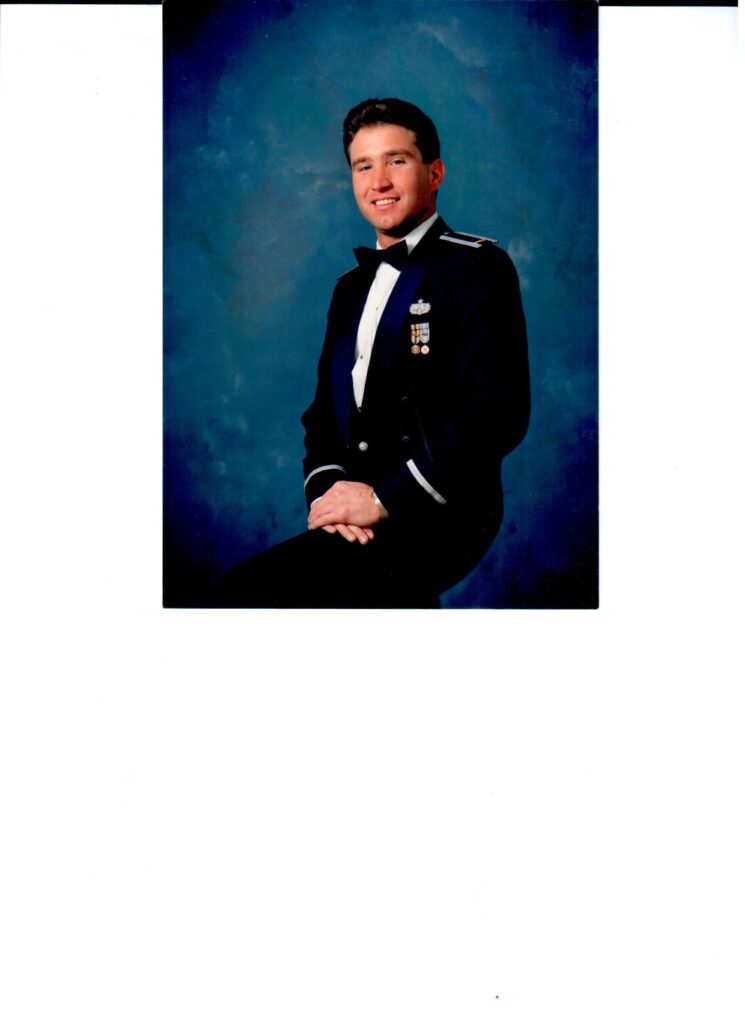 I am a proud Patriot of this country.  An important part of my story that brings me to where I am today, and why I do the work I do to help boys is a result of my time in the United States Air Force.
It Starts Like This
Enlisting in the United States Air Force was an easy decision for me.  My home life was filled with chaos, abuse and alcoholism. As a young man I felt lost with no direction.  My best friend Jay and I had a lot of adventures and this would prove to be the biggest and the best! Sure I was scared, but I had spent most of my life scared.
My basic training was at Lackland Air Force Base in San Antonio, Texas. Growing up with an abusive Dad I learned at an early age how to follow directions and take orders.  I successfully completed every task; the Air Force became my new Dad and mentor.
After basic training, I spent 2-1/2 years at Eglin Air Force Base in Florida where I worked on weapon electrical systems and on several different aircraft models.  I received the "Professional Maintenance Man of the Year" award in both 1983 and 1984 while stationed at Nellis Air Force Base in Nevada; more than 30 troops compete for this award!
Receiving commendation medals from all three units I served with during my six years of active duty was an honor. I traveled extensively from the States to Southeast and Southwest Asia.
The best part of all, military life gave me direction, structure, and discipline.  I learned how to be a man and the Air Force was the family I had longed for.
Next Steps
When I returned to civilian life in 1985 I was determined to pursue higher education and remain in the service.  I applied to and was accepted at the Missouri Air National Guard with no break in service.  With my extensive experience, job knowledge and get-it-done attitude it didn't take long to attract the attention of my branch chief.
After receiving my engineering degree, I got my commission and became an Officer!  I was promoted to "Officer in Charge" of munitions/maintenance for 120 troops and over 2000 pieces of equipment.  I was voted number one by my peers on overall professionalism, camaraderie, attitude, appearance and military bearing.  Looking back, of course I was, Dad wouldn't have accepted anything less of me.
So the kid who struggled in school would ultimately graduate from the Academy of Military Science in the top 10% of his class at McGhee Tyson Air Base in Tennessee!
Proudly I retired Captain of the United States Air Force with 20+years of service!
Today…
Today my mission is "to create healthy lifestyles by teaching, facilitating, research, writing and example." I facilitate adolescent males struggling the same way I did in the program I developed-The Quest Project-A Modern Day Rite of Passage®.
And this proud patriot, well I have authored two books and earned my PhD, proof you can do or be anything you put your mind to!